G2000 Harrier

The G2000 Harrier ladder rack by Gentili
The conclusive solution for carrying ladders on any vehicle
Quick and easy loading and unloading of ladders from any vehicle roof. The G2000 Harrier is the best-performing ladder rack on the market because it makes the operators' task much easier securing them from any risk and effort.
Fitting
Any Ladders
The G2000 Harrier will carry most ladder types available on the market.
New, improved and adjustable ladder retainers to hold the ladder firmly in position.
The Harrier ladders rack has two horizontal bars with adjustable load stops to prevent ladder from any lateral movements while driving. Between the two bars, two additional holders with securing straps are fastening the ladder steadily in place. Holders and horizontal bars can be moved along the main body of the ladders rack, making it suitable for any ladder. An innovative concept to optimize operations.
Matching
Any Vehicles
Gentili ladders rack can be installed on any vehicles like vans, pick-ups and trucks, needing just an horizontal surface where it can be fastened. The ladders rack has three types, which differ only in terms of lengths; they are matched to vehicles depending on their heights having a specific adjustable arrest to set ladder rack sliding down. An innovative concept to maximize universal use.
Vertical Effortless Release
A distinctive trait of Gentili ladder racks is they release ladders in vertical position, close to the ground, where operators can take it in ergonomically without any effort or back damages. Loading and unloading operations are very quick and smooth and can be repeated many times along days saving energy for a more profitable use. An innovative concept to increase productivity.
A very durable equipment made of high-quality aluminum and stainless steel components, it can last over time against utmost climate conditions, tough use and frequent operations. On the ladder rack's manual, there are all hints on maintenance so to preserve it. Gentili G2000 Harrier ladders rack is certified by TUV GS in term of security and has passed the 20g crash test according to European regulation ECE R17. An innovative concept to raise investment value.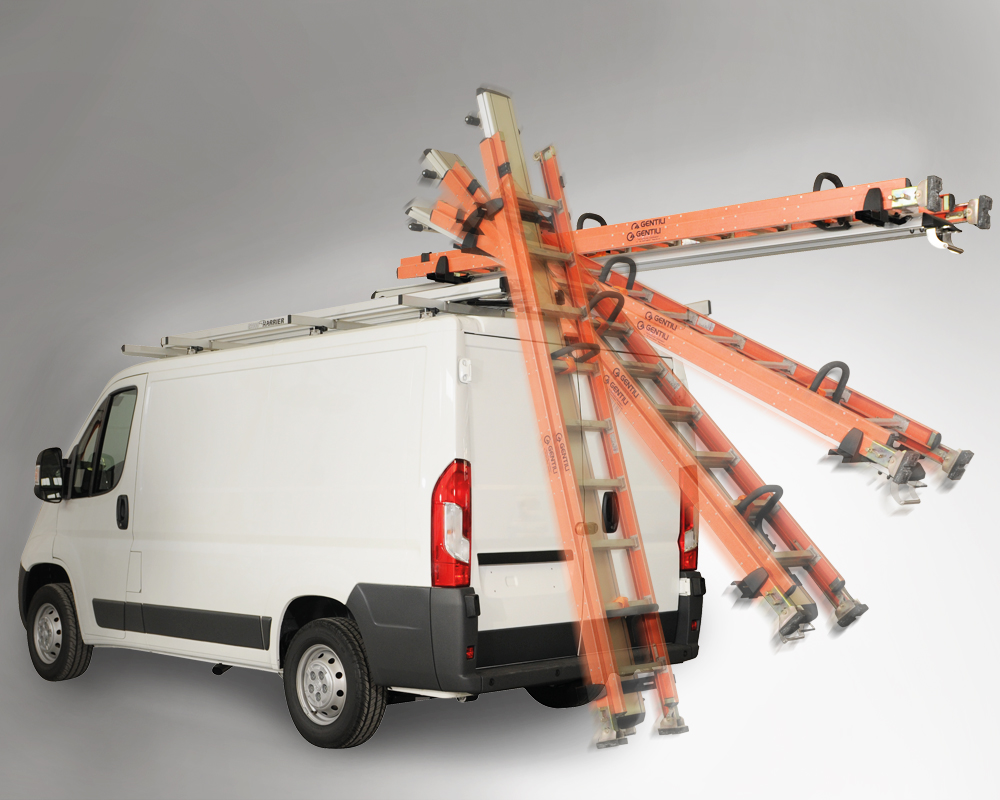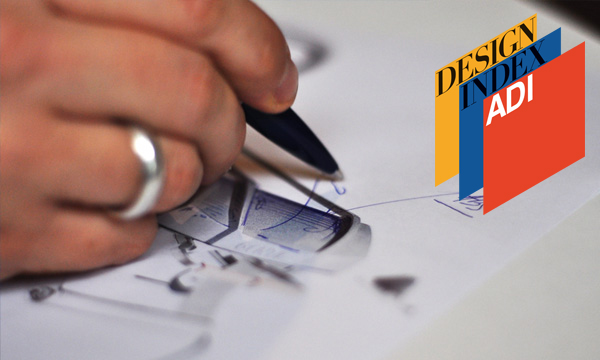 Gentili ladder rack is an Italian product meaning it has been developed with love and enthusiasm in any aspect from the design to the performance, one strictly bound to the other. Design and aerodynamics have been matched to reduce air impact, noise and gasoline consumption. In 2015 the G2000 Harrier ladder rack was selected as one of the best products in the section "Design for work" at ADI Design Index.
The ladder lock is an optional time it can be added to the G2000 Harrier ladder rack to secure the ladder to the ladder rack. The locking system is made of stainless steel and it can be adjusted in term of height to fit a different type of ladder. By placing a padlock, this further fastening system becomes an anti-theft system locking ladder and ladder rack together.