G2000 MAXI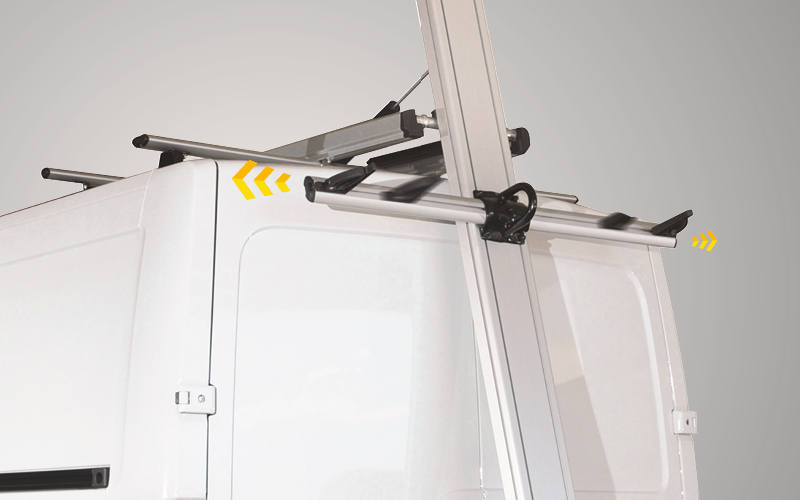 The G2000 MAXI, the ultimate solution for bringing two ladders on any vehicle
Designed on the same concept of the G2000 Harrier plus a more powerful hydraulic system.
The Gentili G2000 MAXI double ladders rack has been developed to securely store two ladders at the same time, whilst still offering the same operational smoothness and safety as our G2000 Harrier single ladder rack.
Fitting Any Ladders
Two ladders can be carried side by side. Two adjustable ladder retainers ensure that the ladders are held in place during transit. Securing straps hold the ladders firmly against the ladder rack at all times.
A pair of adjustable load stops, fitted front and rear, contain ladders' sideways movements.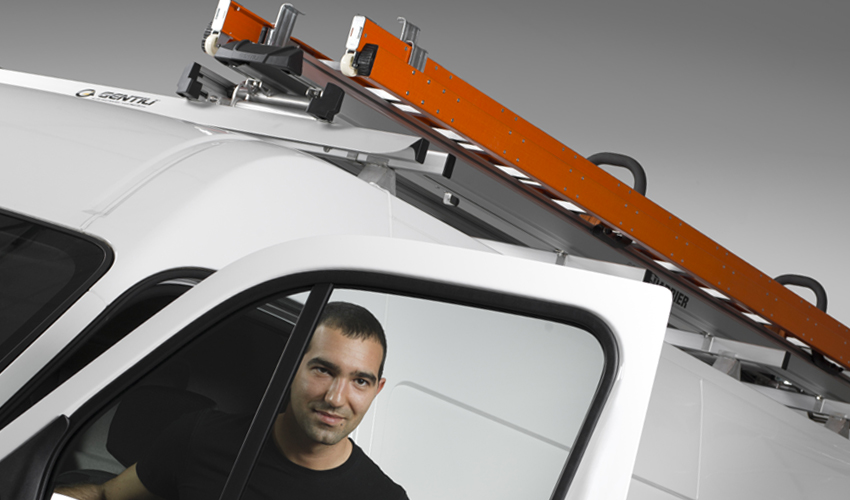 The G2000 Harrier can fit any vehicles maximizing its universal use, the only need is a horizontal surface made by a roof bars kit where it can be fastened. Installation is quick and does not require any drilling of vehicle's roof because the G2000 Harrier ladder rack is using original holes thanks to specific brackets. The high-quality ladder management system has an adjustable arrest allowing to set sliding down towards the ground.
Vertical Effortless Release
The core of Gentili G2000 ladder rack is a hydraulic system leading operations for unloading down and loading up ladders from vehicles' roofs without strains. Even more important, ladders are released close to the ground in a vertical position allowing an ergonomic management, operators can work effortlessly without accidents and secure from any risk. The Maxi ladder rack is going to be your best partner at work.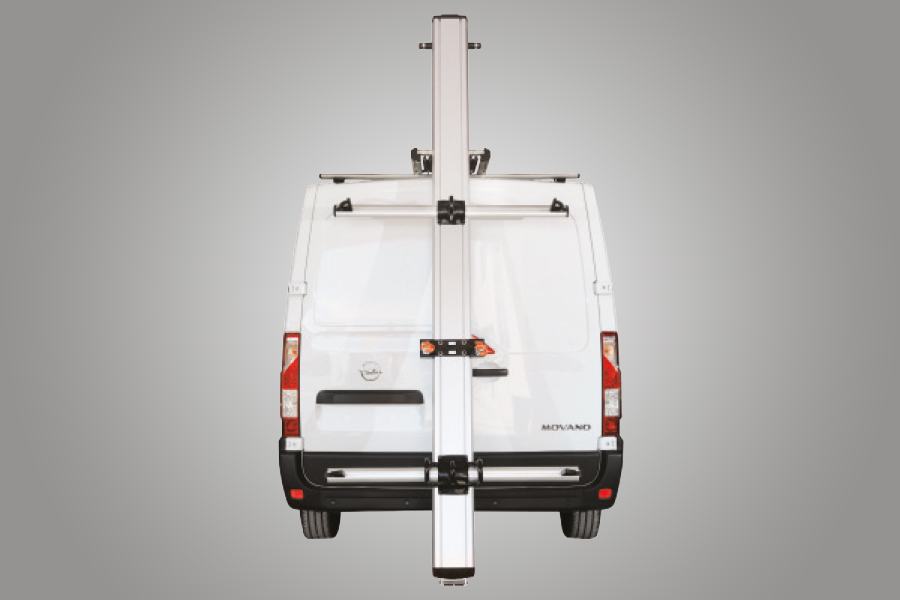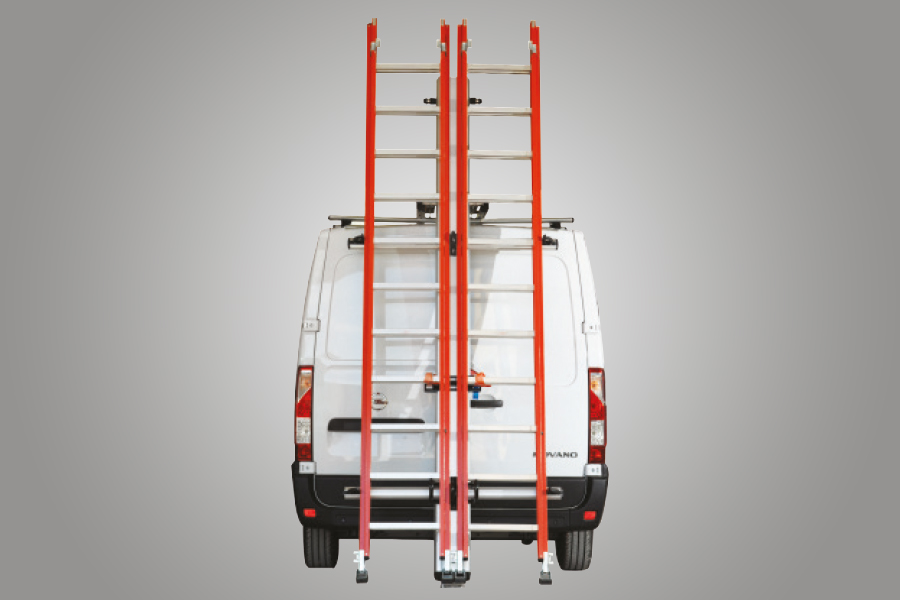 The double ladders rack has two horizontal bars where two ladders can be mounted side by side. On edges of each of these bars, adjustable ladder retainers ensure that ladders are being held during transit. Between the two bars a plate with two securing straps holds ladders firmly against rack at all times. Horizontal bars, and straps plate can be adjusted along the main body of the ladders rack.
The G2000 Maxi is made of anodized aluminium profiles and stainless steel components to prevent oxidization, increase weather-resistance and reduce maintenance needs. These facts make it indestructible and long lasting and, in turn, they will guarantee smooth operations over years without unwanted and costly interruptions. Not last, the ladder rack has a 3 years production warranty in case of manufacturing defects.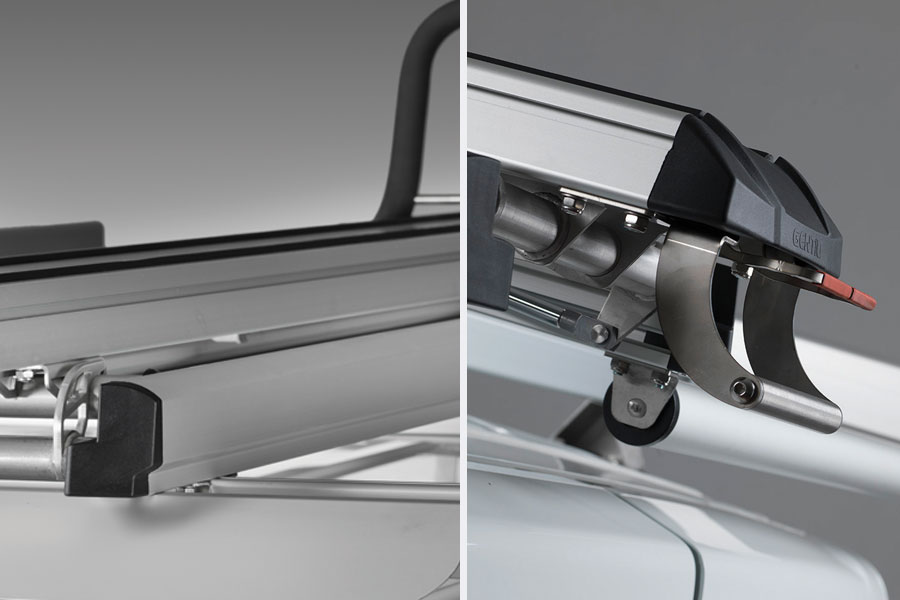 Cost-Effective for 2 Ladders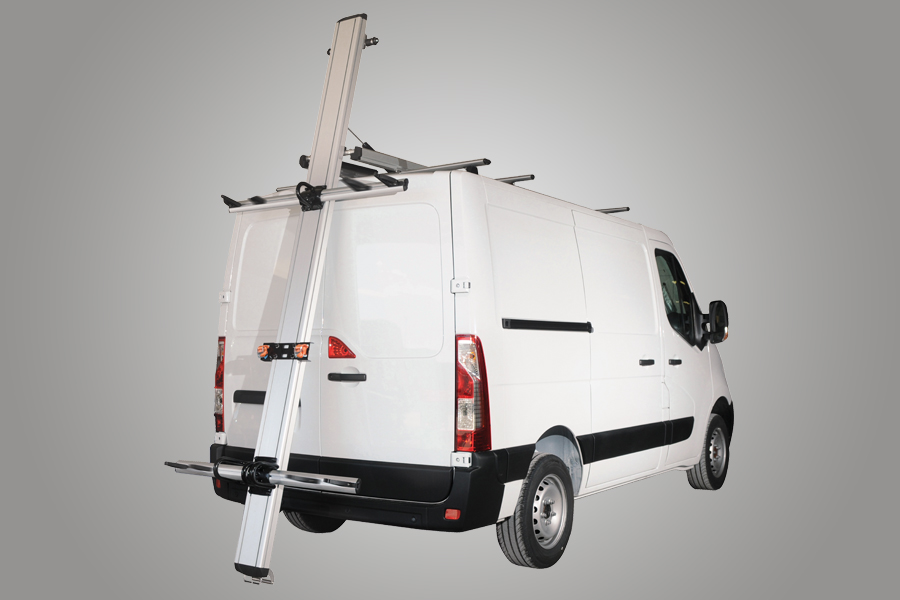 Eventually, the Gentili G2000 MAXI double ladders rack takes advantage of the same framework of the G2000 Harrier single ladders rack, upgraded in term of the hydraulic system and of two ladders retaining systems. All of that increases the competitiveness of this solution, reduce weight and installation time but keep high-performance operations.